Betting exchange strategies allow you to place bets with a well-defined entry and exit pattern, but they are not the fundamental condition that leads to profit in betting exchange
Strategy is not essential for making money
"Betting exchange strategies" is one of the first topics chosen by betting exchange beginners; they hope to find the magic formula to solve their problems and earn money quickly.
First of all, we have to say this: there is not a strategy better than the others. We have to find the best strategy to apply to the specific market on which we want to operate. We need to study statistics very carefully before, then we will choose the best strategy to apply on that certain market.
It can be said that a betting exchange strategy is the necessary but not sufficient condition to have a profit in the long term and you can understand this concept with a simple example:
Bettor A does the same pre-match betting exchange strategy as bettor B:
Bettor A during the live match using the right risk / return ratio and understanding from the statistics that he must come out with a good profit through the cash out does so and makes a profit.
Bettor B, on the other hand, stays inside the match, does not look at any statistics and even if he realizes that the match could "turn" against his strategy, he decides to stay with the same bet until the end. The game goes against strategy and at the end of the match suffers a loss of the entire stake wagered.
Betting exchange is a financial market from every point of view. We can find, on Betting Exchange, many categories of operators:
"beginners": bettors at their first experiences
Evolved trader
Bookmakers (they use betting exchange as a coverage towards the bettors)
Arbitrageurs, who try in every way to have a gain from their trading operations using sophisticated software
All these operators use different strategies according to their operativity and targets.
Importance of money management in strategies
Betting Exchange is a "zero-sum market". Money lost by a trader are divided between all the winners (each one with a different percentage, according to their odds), adding the commission percentage for the platform's owner (concretely, the only subject who always earns on Betting Exchange).
If we look at Betfair (the principal Betting Exchange platform), about 10% of total accounts are in profit; it means that the other 90% of the accounts is losing. If you want to be part of this 10%, first you need a good "betting culture" (and we will explain you how to do that) and then you have to always follow the rules and the best Betting Exchange strategies!!!
Rules and strategies are the key to earn money in this market, there are no other secrets.
To face this new reality, whether you bet or trade, you need to be prepared, professional, and follow a precise method. You also have to remember Money Management rules; they are crucial and they must be applied every time we operate on markets. We can not have any good results without follow Money Management rules.
There are many approaches and winning strategies for Betting Exchange; some of them guarantee mathematic earnings thanks to market inefficiency between odds, but they need important capital and a long experience.
How to choose the betting exchange strategy

Sport traders need to choose sports trading strategies considering several factors:
Sport trader's level of risk
Match statistics
Type of operativity
Markets chosen for trading
"Pre-match" or "live" strategies
Knowledge and professionalism
Time to dedicate to sport trading activity
We suggest to use 1 or max 2 strategies and become master of these strategies and the relative markets, so you're able to perfectly know the odds trend as time passes, and how to behave if the match trend goes against our analysis. It's totally wrong to always jump from a strategy to another one: many users contact us searching for "the best" strategy but, we repeat, strategy live management makes the difference.
We always have to follow our strategy during live match, with a correct money management and we also need to be always ready to make decisions when the odds (or the score) change.
You will find many strategies and betting exchange systems in the following areas of this site: "Strategies", "soccer betting", "tennis betting", "horse racing betting".
It is necessary to do a lot of practice on live match to be in profit. You need this because you have to understand how to relate to the markets and to the changing scores and odds.
For those who want a better and faster training, we suggest to:
Attend our Betting Exchange course (with live operativity)
Buy the book "Betting Exchange: the Sport Trading revolution" written by Gianluca Landi. Inside this book, Gianluca Landi perfectly explains his trading method and strategies borrowed from the financial markets.
The odds: our starting point
Before we decide to back or lay on a Betting Exchange market (starting a Betting Exchange strategy), we need to verify the odds of the chosen market. This is the principal step, the necessary condition before we analyze the match more deeply.
We have to do trading only if the odds are correct from the statistic point of view, considering the past results of the teams.
We suggest, as a first step, to consult Betpractice to know the real odds. Then you have to analyze the match more deeply and:
Lay if Betpractice real odd is higher than Betfair odd
Back if Betfair odd is higher than Betpractice real odd
The strategy we are trying to apply must respect these conditions: for example, we can analyze Brescia odds (red percentage, -24%) to lay, and Bari odds (green percentage, +17%) to back.

This statistic advantage must be confirmed by a deeper qualitative analysis.
If we do not find a value odds to put our betting strategy into practice, it is better not to operate on that game and go to other selections: you should into the strategy only when there is a right risk / return ratio which is given precisely by the entry quota of the strategy.
To have a final and further confirmation of your strategy to be applied to the exchange it is useful to go and see the variation of the Asian spreads in order to realize if there is a movement of odds in a specific direction. The use of asian odds gives us a different view and above all gives an idea of how the odds have moved and how the bettors are moving on the market. You have to understand how it works and especially if there are Asian spreads.
The correct stake
To be in profit on long period, we need to use a stake which perfectly respects Money Management rules, so you must use a fixed stake which will increase or decrease according to the trend of our account. We can be in profit only if we respect these rules, and we have to apply these rules to our strategies. Of course, the gain is linked to the stake used. It's important to understand that sport trading lead to good and constant gain on long period but we can not think to have it immediately. People who search for big and fast gain need to increase a lot their risk, so they have to shift from sport trading to gambling.
Football
Every strategy has its advantages and disadvantages: that's why we have to see precise statistics (we can find them on soccerstats site) before we choose the strategy for our football match.
The best football strategies are:
Dutching
Favorite team at home
Disadvantaged team
Lay the opposite (with Betpractice)
Lay the draw
Lay the draw with 0-0 coverage
Tennis

Tennis markets have different strategies; they are not so many but, unlike football, sport trader has to know players very well and also a lot of other variables.
Tennis graphics has not a mono-directional trend, but they have a unpredictable trend, so we have to know every possible detail and always remember to respect money management rules

Best tennis strategies are:
Lay the favorite
Scalping on next 15
Tennis, unlike football, is a individual sport, so the psychological factor is much more important. We suggest to follow a lot of tennis matches, to understand the behavior of every tennis player. After this, we can improve our ability in understand the important moment of a match related to the odds change.

Before the match, we can study statistics on Tennisprediction.
Antepost strategy

This is the best strategy to use for sport events longer than one day
Antepost
Betpractice is a useful instrument for a correct application of strategies. Betpractice analyzes the historical data and gives important information to the trader.
With Betpractice we have the chance to "lay the opposite" at low value odds because we can find "alarm bell" on value odds.

Every strategy must be reworked and adapted to our personal trading style and psychology: only in this way we can find the best strategy for us.

After a first practice period, we can have enough experience to understand better our strategies and learn to see some "tricks" to have gain, taking advantage from other users' mistakes. We can make gain on markets which stay open after a goal, we can have a gain from the wrong application of cash-out of beginners… All these tricks are not on this site because we don't want to find our knowledge copied on other sites made without the necessary professionalism. Lot of things that we can teach about operativity can not be copied because you have to understand them, first, and then made on live markets: this is the difference between US and the others.
FAQ
We answer now to some questions about back and lay strategies frequently asked by our readers and students.
Which strategy is better?
Betting Exchange strategies are many and different from each other: we have to use the best strategy according to the chosen sport and the chosen match, and only after a great statistical analysis with a comparison between market odds and Betpractice real odds.
You have to see a strategy as a custom dress made for the user: you need to analyze advantages and disadvantages and then use it: a good sport trader knows how to choose the best strategy
Betting exchange strategies are winning?
A 100% winning strategy doesn't exist, so don't lose time on web sites which promise miracles. Betting Exchange strategies are just a step: to be winning, we have to choose the correct strategy and we always have to respect money management rules. It is necessary to concentrate on these things integrated with the sport trader psychology.
How much can you earn?
The gain you can have using a strategy depends by the stake (always remember to use a stake that respect money management!) and the liquid assets on the book. We have to use (to back and for lay's responsibility) a total stake not bigger than 2% of our account. We don't have to make exaggerate gains: that's not possible if you use a medium low risk, as we suggest. Bigger gain means bigger risk, and bigger risk means that the trader is exposed to big potential loss.
Related articles

LAY THE DRAW by Gianluca Landi is a betting exchange strategy that is enjoying great success among all users and followers of the social profiles of Gianluca Landi and of the Telegram Betpractice Italia channel. This success is due to the fact that it is a very simple strategy to put into practice and because it is having a very high success rate since May 22 2018, date on which it was launched. The strategy imade only one red up that was immediately recovered from subsequent signals. You can see all in the "Lay the Draw by Gianluca Landi strategy results" article.
Written by:

Gianluca Landi

Category: Betting Exchange Strategies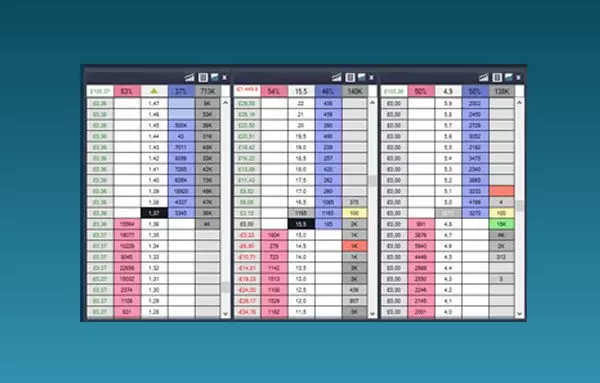 Scalping in the betting exchange is one of the most profitable trading methodologies that does not require the prior identification of a winning team or player but is carried out by exclusively watching the match live on satellite TV or through streamming offered by bookmakers or from betting exchange platforms:
The streaming offered by the main bookmakers usually have a lower delay in video transmissions than those of satellite or analogue televisions.
It is clear that the match on which we have to scalp must be chosen through a very in-depth analysis of the statistics on both teams and on the importance of the match, but after the choice we must rely on what you see during the course of the match.
Written by:

Gianluca Landi

Category: Betting Exchange Strategies