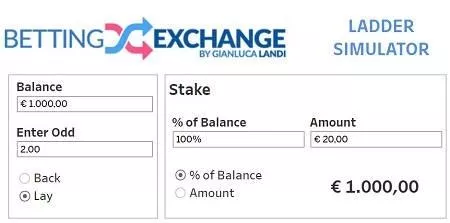 Below you can find the Ladder simulator for strategies by BettingExchange.net which is an extraordinary tool to simulate your strategies without putting real money into the market and allows you to simulate the outputs in profit or in red up when the odds changes.
Written by:

Gianluca Landi

Category: Calculators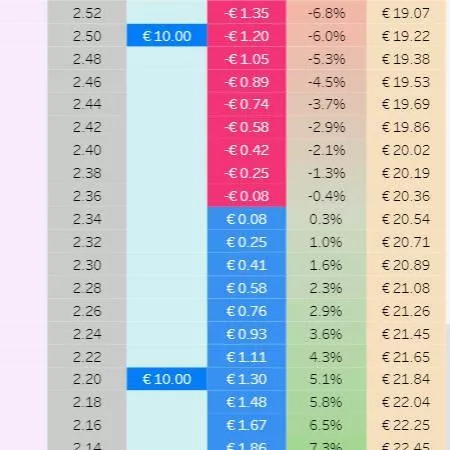 We provide you with the extraordinary simulator for betting exchange strategies with progressive step entries where you can simulate before entering the market what would happen if you entered with different stakes in progressions at different odds. The calculator gives you taking into account the various entries at different stakes the stake to cash out.
Written by:

Gianluca Landi

Category: Calculators