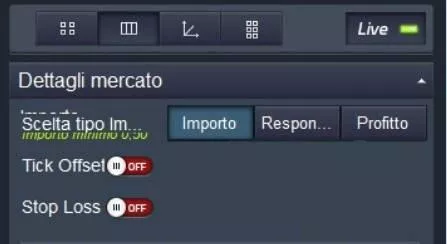 Automatic systems or bots in betting exchange and betting are a very popular topic among users: earning money automatically and doing nothing! Many of you reading on various websites and watching videos on youtube, contact me to ask my personal opinion on how they work and how they can be used to earn money in betting exchange automatically and effortlessly.
It should be remembered again, if ever there was a need, that in order to have significant results in sports trading you need to study a method, have serious money management and apply yourself professionally day after day. This is the real secret to success in trading, as well as in life because shortcuts do not exist!
So let's shed some light on automated systems, how they came about and their use in sports trading and betting exchange. Automated systems or algorithms come from the financial sector where they are and have been widely used by private traders, hedge funds and proprietary trading by investment banks.
In this context, they work very well as these types of exchanges operate continuously and some instruments are traded 24 hours a day excluding weekends: they have no price discontinuity except for important news and the opening of markets in the morning. In continuous trading the markets always work (they are not suspended) and there is no event that can create a discontinuity in prices as there always is in a game with a goal. The only moment of discontinuity may be important news such as the ECB and US FED meetings. In this case it is sufficient not to trade in conjunction with this event.
In the financial markets, prices are always moving and therefore automatic orders such as take profit, stop profit etc. work very well, which is not the case in the sports market.
Birth of automated systems
The automatic bots for Betfair originated mainly for English horseracing where they are still partly usable pre live and also during live. One must consider that the parameters to be set are so many that they can only be done by those with great experience and knowledge of the market.
In pre live horseracing, in fact, there are no lag seconds and from 10.00 am the odds start to move significantly 'respecting the charts'. Automatic systems can be set up with entry points, stop losses and take profits. These bots can work decently, provided you find the right parameters to build your own efficient algorithm.
In recent years, automated algorithms have also arrived in this market, which has made pre-live trading much more difficult, and even 'home-made' automated systems find various difficulties, but are still possible.
Artificial intelligence or AI has also arrived in this sector because significant liquidity and poorly educated people are tempting large financial institutions that want to profit from market inefficiencies and poor system knowledge.
As far as live racing is concerned, the situation could lead to good gains, but there are many variables to consider and it can only be done by those with specific and highly professional knowledge. For example, short races, handicap races or races on wet or hard ground completely change the results and an automatic system should take into account all these variables and be automatically adapted to the changes in each race.
Automated systems software for Betfair
To build your own automated systems that work in Betfair's betting exchange there are various solutions or software especially for Betfair.com, subject to everything we have explained in this article.
You can build bots using the software's proprietary language using the appropriate triggers or via Excel's DDE. With Excel, simple routines have to be programmed which, when certain conditions occur, automatically start the back or lay bets.
Software for automatic trading in betting exchange are:
DDE Excel: Betting assistant, Bet Angel, MarketFeeder
Proprietary system: MarketFeeder
Automation: Fairbot

Obviously, using a software with a proprietary system makes it easier to build your own bot, while programming in excel needs to be done especially by putting the market codes in the right cells. Some software has simple automated systems using Bolean operators that trigger orders when simple conditions occur and for newbies this is the best and most immediate solution.
Automatic football systems
Football bots in sports trading cannot be applied considering the many operational variables inherent in football. For example, when a goal is scored, the market is suspended for an undefined period of time. In a number of situations, the game also remains suspended during live trading.
How does the automatic system behave if for example two goals are scored very close together while the market is still suspended? How does the system know that the score has changed? What if a goal is scored and after a minute or sometimes even two the goal is cancelled and we return to the previous situation? And with the infamous VAR what happens? Betfair lately cancels orders even 20 minutes after VAR or at the end of the game. How does our automatic system adjust in these cases? The problem of Var in automatic systems cannot be solved except with the presence of the man.
In our opinion, the main problem concerns liquidity when markets return live. As soon as the suspended is lifted, the market after a certain time resets to the fair value of the odds. This time is variable and depends partly on the importance of the market and the game. If the automatic system has to close the trade, when does it do so at what price? If it does so immediately, it risks closing at an unrealistic price. The only way to make markets that end with a goal is to take the bets to the end.
And if the automatic bot waits a minute or two and another goal is scored, what happens? What does the automatic system do next?
You can therefore well understand that only the human mind can untangle in real time this skein of variable and unforeseeable situations.
Automatic systems in sports trading can be used if they are really simple with an bet only when a condition occurs and then carry the trade through to the end. In this way at the occurrence of a condition that can be triggered either pre-match or during the live match the system carries the trade to the end of the match and expects the final result.
As a result, bots on over a step markets can work well in that you enter at a certain odds and carry the trade through to the end.
In sports trading, the human mind is still 100% irreplaceable by bots!
Scoretrend
In recent years with the development of ScoreTrend and the inclusion of all live statistics, proprietary Goal Trend and Team Trend indicators, asianodds, Betfair odds and volumes we would be able to make reliable automatic trading systems. By incorporating all these parameters into the market that can be chained together with logical traders and advanced programming, we could make true automated systems that can simulate human trading.
Already now, with ScoreTrend's customised strategies, we are achieving satisfying results that will get better and better by introducing more statistics and odds.
We still have a lot of work to do, but with the development we have achieved, we can soon reach our goal. The system will allow us to study in the past what happened taking into account all the parameters listed above.
Chat GPT
Using Chat GPT 4 in the paid version you can feed the system excel files with statistics, matches or your own statistical data and find some interesting insights. Chat GPT cannot find the system miraculous as it cannot handle and understand all the parameters that can influence a goal, but if given the right samples it can give some results.
Only the person's experience in this field can tell which data are correct and which series to use that have a good correlation with each other.
Automated betting systems
On the other hand, as far as automatic systems for sports betting are concerned, the discourse changes because in this case there is no requirement to close operations during the live event and consequently there are not the problems that occur with suspensions that I have described during the course of sporting events. In this case the automatic bot upon the occurrence of certain conditions, the result of a study on historical series, sends the pre-match bets and expects the conclusion of the event itself.
These systems can achieve significant results provided they find algorithms with a high success rate and always having an initial cash to manage with money management rules that can be fixed stakes or certain other management methods.
Written by:

Gianluca Landi

Category: Betting Exchange Strategies